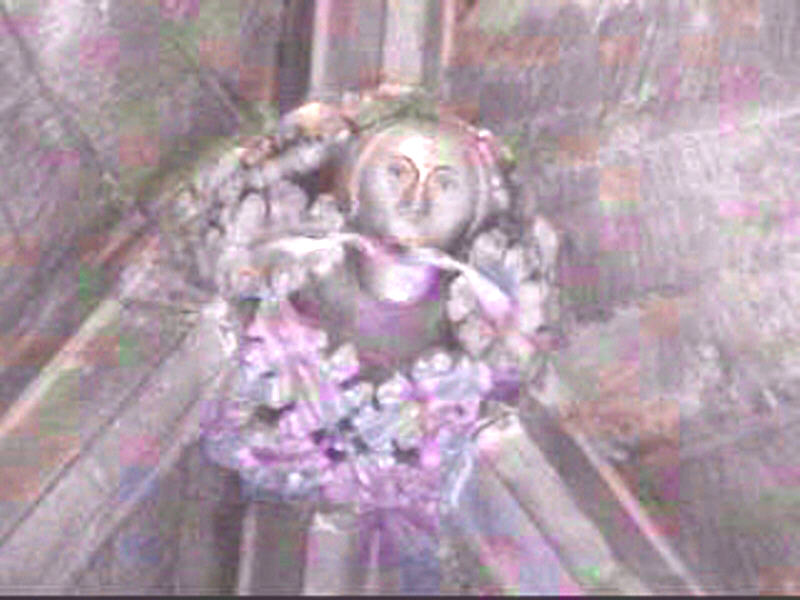 Harvest Myth 2005 (Part One) / 30.34

i) Introitus : citera alpha / 1.18
ii) Processional 1 : cura saz & gourd fiddle / 1.51
iii) Harvest Myth 2005 (Part One) A : citera beta, bell, bird, crwth & bodhran / 10.48
iv) Harvest Myth 2005 (Part One) B : citera beta, bell, bird, crwth & bodhran / 7.29
v) Harvest Myth 2005 (Part One) C : citera beta, bell, bird, crwth & bodhran / 2.04
vi) Offering : crwth & bodhran / 1.56
vii) Libation : dvoyatchka (= Slovakian double flute), bells & bodhran / 2.15
viii) Processional 2 : cura saz & gourd fiddle / 1.31
ix) Benediction : citera alpha / 1.19


i) As I might have said elsewhere, I regard any creative action as being essentially mediumistic, though not necessarily in any spiritual sense, carrying within us as we do some 35,000 years of human genetic, cognitive & cultural memory encoded in patterns, ciphers & morphologies so dark & mysterious it's easy to regard them as being spiritual when by chance we happen to stumble across them.

ii) 15 years ago, during the night of the Autumn Equinox 1990, I had a dream in which I was working on a certain south-facing hillside with my Indo-European ancestors at the harvest; the day was bright, the scythes were gleaming, and King Barleycorn was felled with the solemn & sincere purpose of labour and sacrifice. As we worked, then so we sang, a two part melody, call and response, a narrative that spun the legend of so primal a cause, so fundamental as to be utterly mysterious. The melody of the song was still with me when I woke up - so I grabbed the nearest instrument (a mediaeval rebec = three string fiddle) and to my delight the notes fell under my fingers as though I'd known them all my life. Not trusting my conscious memory, I immediately made a short recording of it on the 4-track - a piece whose title was with me from the start - 'Harvest Myth'.

iii) Any piece that came to me in a dream I call 'Myth' (September Myth, Plough Myth, November Myth etc.) - this acknowledges a deeper sort of provenance than any I might visit consciously; this said, I trust implicitly in chance & randomness as the primary factors in music creation, creating the right conditions for the music to occur, uniquely, profoundly, absurdly as the case may be - thus the actual performance of a piece generates its own spontaneous & organic wonderment. No two readings of any particular piece are ever quite the same, just as no two oak trees are ever quite the same; it spews forth of its own volition - and, to be sure, none are more amazed than I by the results.

iv) Certain years, late summer / early autumn, I return to Harvest Myth - or rather Harvest Myth returns to me - and it takes me somewhere different, albeit similar, which is to say similarly continuous. This year being the 15th anniversary of the seminal dream I commemorate the occasion by revisiting the theme afresh as part of the Autumn Series: Harvest Myth 2005 (Part Two) can be heard on Autumn in Purgatory, Harvest Myth 2005 (Part Three) forms part of All Greenness Comes to Withering, whilst Harvest Myth 2005 (Part One) is here presented on a supplementary disk which comes GRATIS with any two orders of the Autumn Series disks.

v) As further commemoration, the seminal recording of Harvest Myth is available as a free mp3: performed by Sedayne (rebec, whistle flute & gardon) September 22nd 1990 - to listen, click on the foliate head below.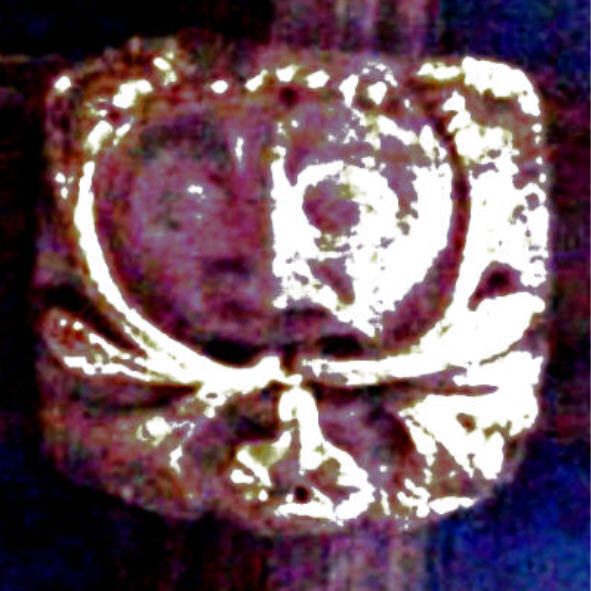 vi) comments & enquiries: harvestmyth@sedayne.co.uk

vii) Sedayne / Wednesday 14th September 2005

viii) PS - The raga-like Harvest Myth 1991can be found on Hearthcharms ; versions & variations from 1992 can be heard throughout Green as God the Touched Brow of the Winter, whilst two lengthy / extended versions from 1993 feature as part of The Raging of May. The wondrously sublime Harvest Myth 1995 can be heard on Lamachree & Megrum; the potently beautiful Harvest Myth 1997 on Hometime; the near-definitive ceremonial processional that is Harvest Myth 1998 presently features as part of The Proximal No-Age Indo-European Sounds of Sedayne; whilst the darky ambient Harvest Myth 2003 forms an essential part of Venereum Arvum's Scowan Urla Grun.