INSTRUMENTARIUM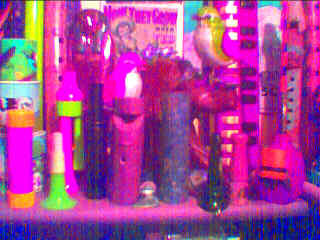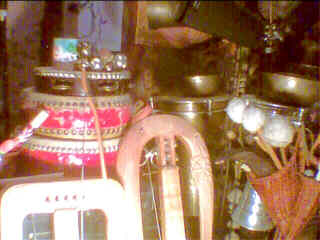 My passion for idiosyncratic & otherwise unusual musical instruments began somewhat unwittingly in childhood when my grandparents brought back simply carved wooden whistle flute by way of an ethnographic curio from their travels in Yugoslavia; something that barely played, knocked up for the tourist trade, but real enough to the infant Sedayne who in all innocence took it along to the school recorder class thinking that now he might be able to join in the fun only to be laughed right back out again after being told that it wasn't even a proper musical instrument. Needless to say the uniqueness of this flute enthrals me to this day; apart from anything else it's the cornerstone of a collection that has lead to parallel passions in ethnomusicology, free improvisation, medieval, traditional and experimental music, all of which come together in what I now call Proximal Indo-European No-Age Exotica, a music determined by the individual voices of the instruments which are, far the most part, utterly unique.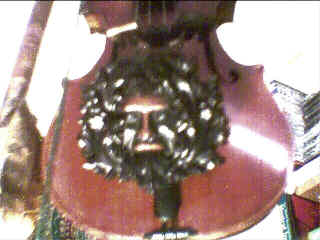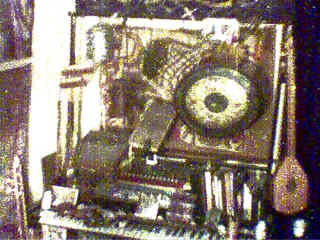 I am no purist; neither am I particularly concerned with historical or cultural accuracy or authenticity; something is only authentic by default - defined simply by what it is rather than being reduced to a consensus of systems & categories. My only concern is with the sound and beauty of these instruments in the aesthetic immediacy of the moment, and whilst I readily admit that this appreciation is enriched and enhanced by a vivid personal awareness of provenance & tradition I would also point out that this is no different from anything else I happen do; if I bake bread, it's because it's pragmatic to do so, and whilst I'm aware that bread baking has been a feature of human cultural activity these past thirty-five thousand years or so, I stand proud in the glad day, content that continuity endures regardless.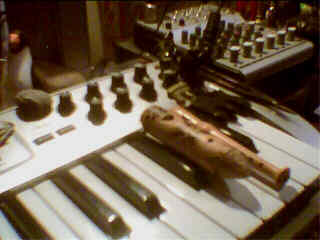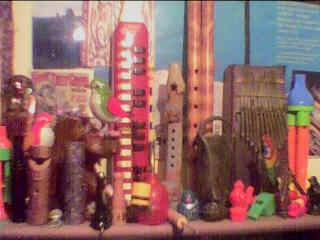 The instruments I use are either handcrafted ethnomusicological artefacts (folk instruments) or exquisite reconstructions of historical originals extant or iconographic (medieval instruments). On the face of it certain instruments might be considered conventional, but none of these are actually shop-bought being either antiques or the result of cultural dislocation consequent on western colonialism - i.e. the subverted pocket & echo cornets which whilst not being up to any conventional musical standard (being some 39 cents sharp of concert for a start), nevertheless find a place in Proximal Indo-European No-Age Exotica. Many of these instruments are simply sound-makers; bambooo bird flutes, Acme crow & rabbit calls, plastic warblers, bulb horns, ducks; many might be considered as toys; but in the sound-world of Proximal Indo-European No-Age Exotica everything has its place; likewise the varying degrees of technology used to put this music together. There is no agenda as such, other than the love of sound and the beauty of a music which exists by virtue of the corporeal artefacts on which it is realised.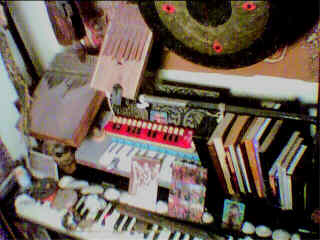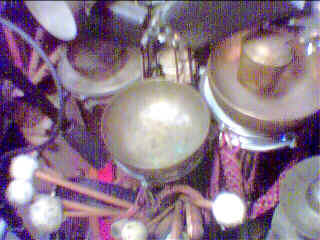 This Instrumentarium is divided into the principle categories of Aerophones, Chordophones, Idiophones & Membranophones, with subdivisions within each category; by its very nature it will forever be under constant construction & revision; in the meantime, if anyone has any specific enquiry about any of the instruments used please don't hesitate to get in touch at instrumentarium@sedayne.co.uk

Sean Breadin / Sedayne / December 3rd 2004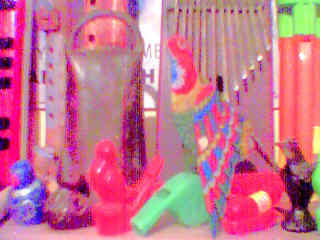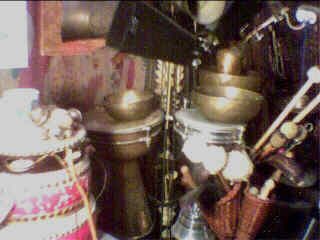 A E R O P H O N E S
C H O R D O P H O N E S
I D I O P H O N E S
M E M B R A N O P H O N E S